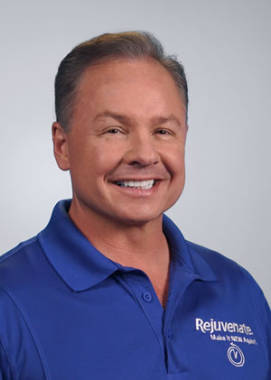 About Air Innovations
Great Innovations, with headquarters in Miramar, Florida, was founded by innovator and entrepreneur Joe McDonnell. The corporation manufactures and markets innovative and practical humidifiers, fans, air purifiers, aromatherapy diffusers, purse organizers and totes designed to improve the quality of everyday life.
Air Innovations has consistently outperformed the competition and established itself as a leader in providing clean, pure and healthy moisture in your home or office that rehydrates your skin and nasal passages. Air Innovations is available on the QVC shopping channel and on Air Innovations Store on-line. You can also find Air Innovations at your local Home Depot or Bed Bath & Beyond retailer. You can see the entire line at our website www.air-innovations.com
CEO, Joe McDonnell - Successful Business Entrepreneur
With three decades of experience as a successful business entrepreneur, inventor and spokes-person on TV shopping networks, Joe truly understands what it takes to successfully introduce a product to the retail market. It started with his invention of the first of its kind carbon monoxide detector followed by an online security protocol still being used by most banks, Sprint & AMEX.
In 1999 Joe launched the Rejuvenate cleaning and restoration product line on QVC, which remains #1 in its product category. Other brand successes include Air Innovations (www.air-innovations.com) and Pursfection (www.pursfection.com)
Joe has his BA in marketing from the University of Miami, a degree in law from St. John's University and is admitted to the bar in New York.